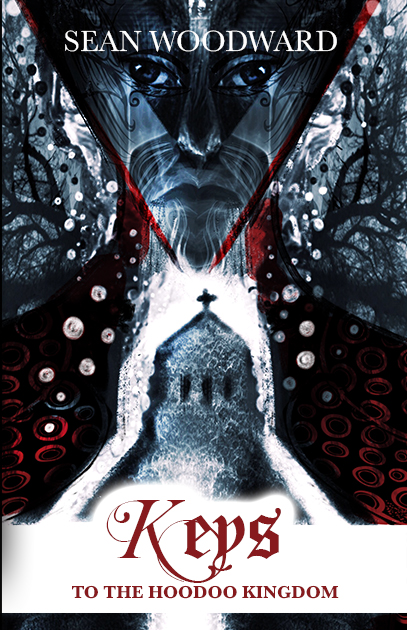 The hardcover was sold out - this new revised edition is expanded with full color images. Definitely hurry and buy!
About the Book
This book is truly a Master's gift to his Chela: the imparting of true gnosis in the form of actual and deeply personal EXPERIENCE" – Arturo Royal
"That is wild! primal, stellar! The fullness of stature holding 'the knowledge', the adept has become an Old One!" – Karl Stone
With work inspired and directed by Michael Bertiaux, Keys to the Hoodoo Kingdom has been called by many the premier introduction to the voudon gnostic world. The revised, enlarged and entangled edition of the book is now available in paperback.
The author is a gnostic bishop and OTOA-LCN Grand Master for the UK, Ireland and Australia, with over twenty five years of practical magickal experience.
Endorsements
"Just got my copy and am amazed by all the new content. It's really a whole new book. The editing is much improved as well. Loving it so far."
– Darren Drouin
"Seriously, I consider this text to be essential reading. Keys does for the Lucky Hoodoo Grimoire what Syzygy does for the Monastery papers. Like Palamas, Tau Woodward lays his personal gnosis out bare for the reader to experience. What the reader gets is a look into how a dedicated and long established practitioner of the grimoire has interacted with the spirits, designed their magical universe, and woven their story. Here is a channeled work that merges creativity and personal gnosis into a map for other seekers to follow."
Other Books in "Collected Essays"
Disclosure of Material Connection: Some of the links in the page above are "affiliate links." This means if you click on the link and purchase the item, I will receive an affiliate commission. I am disclosing this in accordance with the Federal Trade Commission's
16 CFR, Part 255
: "Guides Concerning the Use of Endorsements and Testimonials in Advertising."